Moderators: Chris Slack, AchimbaProphet, Desert Mermaid, Adremelech, Seattle Metal Online
Sadistic Savior?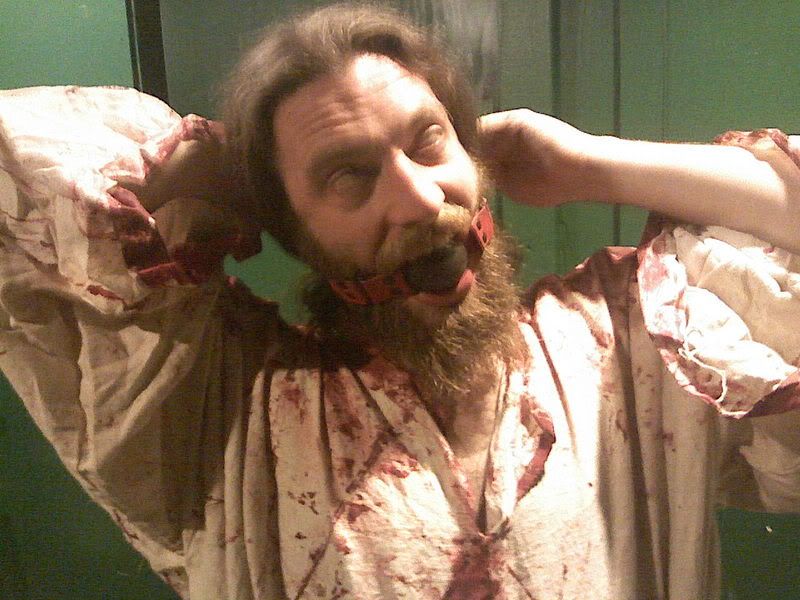 Take a picture, trick. I'm on a boat, bitch.
---
---
Posts: 442
Joined: Sat Aug 07, 2004 4:45 pm
Location: Tacoma WA
Contact:
hey I think I saw that guy too
what I don't get is, what is Jesus dressed up as and who would give him candy?
"Drunkenstein"
"You've brought me into this dark, dismal, blackened place...... you awful me" - Michale Graves
"I am what you say I am, and I'm nothing to you" - Chris Cavoretto
[url]http://www.myspace.com/freakbassman[/url]
[url]http://www.myspace.com/thefreaksshow[/url]
---
---
ARC150 wrote:That picture is so awesome, I want to have sex with it.

::Who took the pic?
Michelle's bearded friend (forgot his name).
Check the vulgarizer myspace messages. Some chick mailed us about all these pics she took of "vulgarizer". Turns out all 50+ of them are of you. hahaha, so you can reply back...
Take a picture, trick. I'm on a boat, bitch.
---
Posts: 13634
Joined: Wed Oct 24, 2001 12:00 pm
Location: Everett, Wa, USA
Contact:
Brian The Baptist
Hey, I am a dick?...
So sue me!

Kimberly 2006-If only your mother had swallowed...best flame of Feb.!

[url]http://www.thebraindead.com/[/url]
---
---
Posts: 5852
Joined: Mon Aug 30, 2004 12:00 pm
Location: Way the fuck up I-5, B'ham
Contact:
I got pelted with candy by Jesus.
Is that like
the new
Catholic Priest/Alter Boy thing?
I made the Devil do it.
---
Posts: 500
Joined: Wed May 14, 2003 9:17 am
Contact:
I am glad to be in a band with Brian!
---
Posts: 15192
Joined: Fri Aug 02, 2002 5:34 pm
Location: not close enough to an ocean. . .
Contact:
I like the flog in the picture, it rather resembles mine, hmmm. . . .
[font="Arial Black"][color="White"]"Life is what happens to you while you're busy making other plans"

~John Lennon, "Beautiful Boy"[/color][/font]
---
---